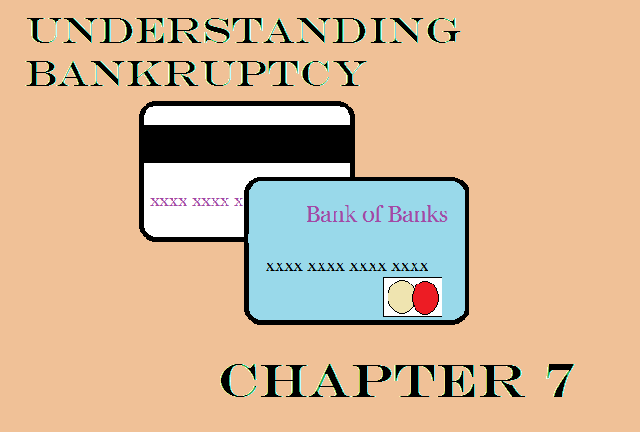 This Chapter is often referred to as TOTAL LIQUIDATION. People are often confused about what you can and can't keep if you file for Chapter 7 Bankruptcy relief. We want you to know that you are able to keep a substantial amount of items as the Bankruptcy Code offers extensive exemptions. Examples of debts most frequently cleared in a Chapter 7 Bankruptcy include credit cards, medical bills, auto loan defficiencies, and utilities. **Filing a bankruptcy will not clear mortgage debt or automobile loan debt unless you are giving up the property.
Chapter 7 Bankruptcy is not for everyone. When considering bankruptcy, it is essential that you speak with an experienced Bankruptcy Attorney to go over your individual situation and learn all of your options, because your personal circumstances are your own. In other words, each and every case is different, and should be treated as such.
This Chapter allows you to pay a percentage of your debts back through a payment plan. Cases usually run between 3 and 5 years, allowing you to bring your secured debts current so you can keep the things that are most important to you, such as your home & car.

While a Chapter 13 Bankruptcy can be used to pay mortgage arrears, there are cases where mortgage arrears are too high to pay through a Chapter 13 Plan. One option you have during a Chapter 13 is to resume payments while we attempt to work out a loan modification through the Bankruptcy Loss Mitigation Program.

There are some other things that you may be able to pay through your Chapter 13 Plan as well, such as your auto loan, rent arrears, & certain taxes. You might also need to pay a percentage of your unsecured debts through your Plan based on several factors, such as your income & assets compared to your monthly expenses. Chapter 13 cases are complicated, & can be structured numerous ways, so it's important to talk with an experienced Bankruptcy Attorney to create the Plan that's right for you.
Frequently Asked Questions Regarding Bankruptcy

​

Q: Will I lose everything if I file a bankruptcy?
Absolutely not. You get a number of what they call "exemptions" that cover property, meaning you will not lose the items. For example, you get an excess of $12,000 for household goods and furnishings. You can also get as much as $24,000 per person to cover equity in real estate.
Q: What will happen with my ability to obtain credit in the future?
A bankruptcy will stay on your credit history for seven to ten years. The longer you are from the time of discharge, the more likely it is that you can obtain an automobile loan or a mortgage. You may be able to obtain some credit cards once you receive a discharge, but it would be advisable to limit what credit cards you obtain. Please note that although some automobile dealers will finance a loan right after the issuance of a discharge, most likely it would be with a high interest rate. Most mortgage companies want you to be at least two or three years from the time of your discharge. In most cases, your credit score will slowly improve over time as long as you make timely payments on your obligations going forward.
Q: Will bankruptcy effect my employability?
That would be violation of federal law. Job discrimination due to a bankruptcy filing is prohibited under §525 of the Bankruptcy Code.
Q: Will bankruptcy stop the phone calls?
Yes. Once creditors are notified of your bankruptcy filing, §362 of the Bankruptcy Code stops all creditor calls, wage garnishments, and bank levies. A creditor who tries to contact you after they have been noticed is breaking the law. Any debtor who has retained an attorney for the purpose of filing a bankruptcy has the right to refer all collection attempts to their attorney, however, collection activity does not cease until the case is officially filed.
Q: I have money in a bank account. Should I close it?
Not necessarily. In fact, moving money around can have an adverse effect on your bankruptcy case. A Bankruptcy Trustee will be reviewing your bank statements for up to 12 months prior to your bankruptcy, and you may be asked to explain any significant withdrawals and/or deposits. Occassionally, there are some situations that come up where you may want to change where you do your banking. Your attorney can help you figure out whether or not that is an appropriate action for you.
Q: What happens to utilities if I file bankruptcy?
Most past due utility balances can be included in your bankruptcy. The utility companies will generally close your existing account, and give you a new account with a fresh start. Please note, however, that in most cases, you will need to pay a new security deposit. Fortunately, some companies will allow you to pay that over time. If the security deposit will be more than the past due balance, you may want to consider requesting a payment arrangement directly through the utility company.